Are You Ready to Monetize Your Online Presence & Level Up Your Instagram?
Your ultimate burn book for magnetic social media strategies that lead to cash-infused months.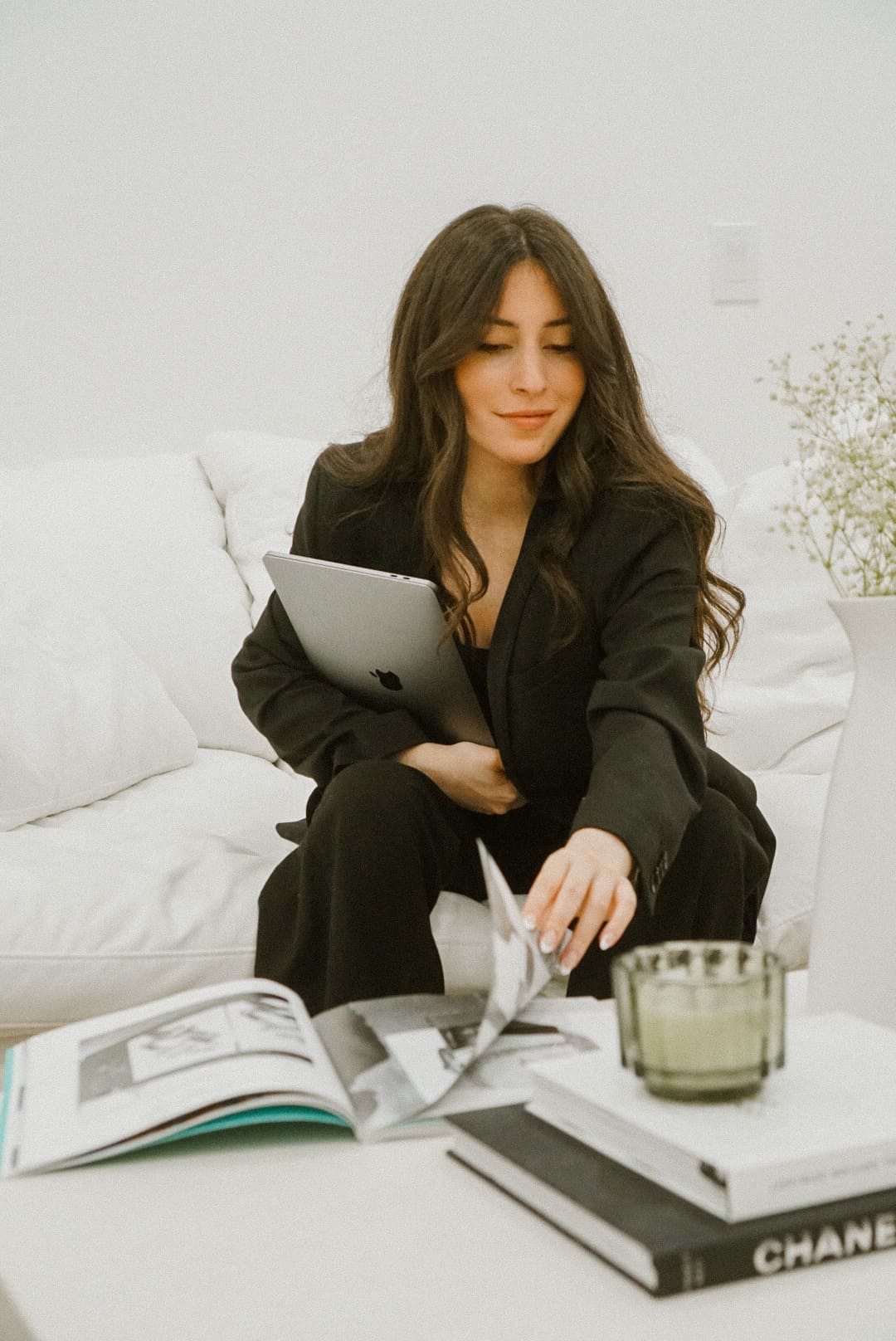 About the Program
Your 4-week training course for blowing up on social media and creating content that sells for you without needing to change who you are. Sorta like Cady Heron's plan to bring down Regina George… except this time, we're destroying your excuses and the algorithm instead.
Sit down, this one might sting.
Raise your hand if you have been personally victimized by the algorithm?
But you're, like, really smart and have no idea why your posts are flopping. #guilty
You spend hours on Instagram hoping to grow and in some cases make a sale but in reality, you're just scrolling through your feed instead of engaging with your TARGETED audience.
And now you see your counterparts who started at the same time as you SURPASSING you because they got this whole Reels thing down. And now you're past having a Gretchen Wieners—Caesar meltdown.
Dust off your freebie graveyard, refresh your social media presence & get your pencils on point because Secrets to Social Media is here!
listen
What You Really Need Is:
A blueprint that takes you from A-Z
A nurtured community that will support your every move
Cold leads coming out of the woodworks wanting to buy from you
Support from me and other Creatives like YOU
Done-for-you Templates to make your life 10x easier
Don't believe me? Which of these triggered your inner Gretchen Wieners?
(And made you like totally never want to post again).
✔️ You're constantly downloading just. one. more. freebie.
✔️ You're beyond frustrated because you know the value you have to offer and still seeing 0 growth while everyone else is having thousand dollar launches. You can't sit with us!
✔️ The planning and ideas never seem to end and you won't post or create content because you don't have the perfect lighting, aesthetic, or setup. She doesn't even go here.
✔️ You don't have an easy roadmap to follow in order to succeed so you kind of just wing it and hope for the best. Stop trying to make fetch happen.
✔️ Marketing yourself and your product just seems like another mountain climb. I don't think the inventor of toaster strudel would be too pleased to hear about this.
✔️ You're scared about what someone who went to their high school 4 years ago might think. You go Glenn Coco.
It's ok, we've all been there…
What if you could have a magnetic social media strategy and laser-focused content in JUST 4 weeks?
Because you CAN.​
*DRUMROLL PLEASE*
HERE'S WHAT HAPPENS WHEN YOU SAY HELL YEAH:
More Eyes on Your Content

From trend watching and ditching the TikTok dances we're generating brand evangelists for your content that creates organic growth.

More Confidence Selling Online

Discovering your "it" factor that will get you more brand deals & audience members buying from you.

Better Content That Boosts Engagement

Where we're putting connection and creating high value based content that your audience actually really wants to see first.
*OMG GROOL*
HERE'S WHAT YOU GET INSIDE THE COURSE:
Week 1: Intro & Understanding the Biz Side

From understanding Instagram's & TikTok algorithm to learning about the business side of social media & landing brand deals.

Week 2+3: Content Creation Optimization

We're diving into content that performs the best & removing all the burn out that comes with it + needle-moving tips for growing your business and personal brand on Insta & TikTok.

Week 4: Learn How to Dance

Just kidding. Just making sure you're still here. Week 4: We're diving into HOW TO SELL on EACH social media platform. IG ≠ TikTok.